Friendly, family run business, established since 2014! Check out our website and see how we can secure your property today.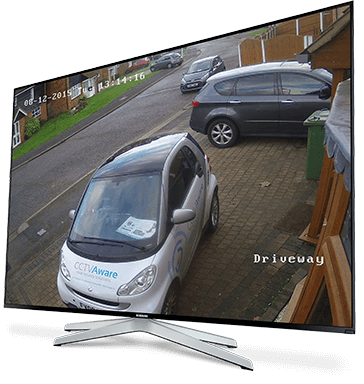 Ahmet came and installed our 5 camera system today. Cctv was not a priority for me but I have to say after the camera demonstration and seeing first hand the quality of the pictures and playback I can't understand why anyone wouldn't want this to protect their property.

Ahmet was professional and friendly and answered any questions we had I would not hesitate to recommend cctv aware to anyone who requires cctv for their home.
Just had Ahmet fit a 3 camera system. It's fantastic quality. I use cctv at work and mine is by far superior quality than anything Ive seen at work. Ahmet arrived at the time he said he would. Very impressive punctuality in his smart little car.

Ahmet is very professonal and hard working. His work is very neat and tidy. He ensured he cleared up as he went along. The cabelling is very neat and tidy.

A true gentleman who I would have absolutely no hesitation in recommending.
Ahmet has just installed a system to protect vulnerable residents of almshouses.

His work was fantastic, extremely tidy and the system is first class.

I will be recommending him to anyone who needs CCTV. A five star rating
Very thorough and professional. First class service from beginning to end. Has paid for itself two fold already by catching someone vandalising my daughters car.
Really impressed with our new cctv. The wires are amazingly disguised and it looks so smart.

So much cheaper than other companies but you get a better service and better work in my opinion.

Well worth the money spent for peace of mind too.
Are you ready to secure your property with CCTV Aware?
Homes with no security measures in place are five times more likely to be burgled than those with simple security measures. Don't be another statistic, get secured now.
Join The 800+ Happy Customers 🙂