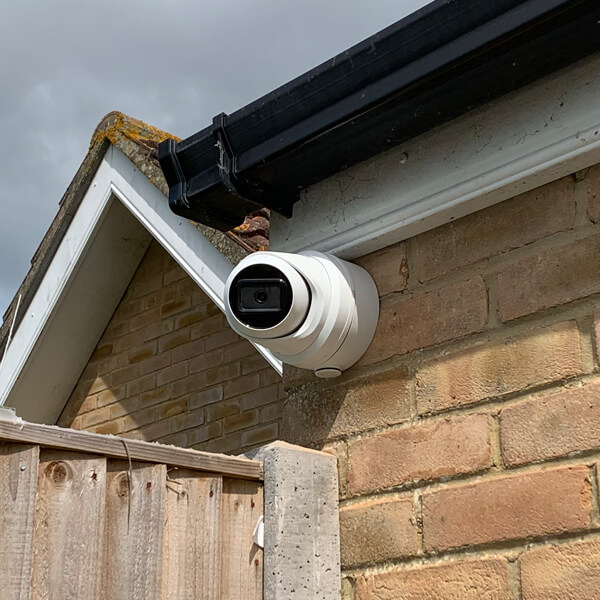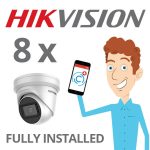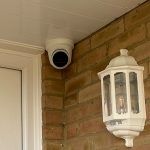 8 x Camera Hikvision 4K Ultra HD IP CCTV System
£2,599.00 Excl. VAT
This 8 x Camera Hikvision 8MP 4K Ultra HD IP CCTV System comes installed in your home or business in London, Essex, Hertfordshire or Kent by our professional in-house installers.
Description
This 8 x Camera Hikvision 8MP 4K Ultra HD Digital IP CCTV System comes installed in your home or business in London, Essex, Hertfordshire or Kent by our professional in-house installers.
This is our high end system for those wanting a true end-to-end 4K ultra-high-resolution solution, providing users with 4K monitoring, recording, and playback. Not sure? see Our IP CCTV Range Explained.
The new 4K solution delivers Ultra-High Definition (UHD) images, providing 4K resolution in real time. The high quality images also improve video analytics performance, particularly in scenes covering large areas. Limited resolution has hindered video analysis in the past, but now the additional pixels in 4K technology allow for better resolution and improved image enhancement, which in turn allow for more information to be extracted from the scene. The result is an improvement in the accuracy and quality of video analysis and better value for users.
These 4K Ultra HD CCTV Cameras are capable of capturing video at 3,840 x 2,160 pixels (8 megapixel) at a full frame rate of 20fps. These cameras offer ultra-high definition video surveillance, reducing the number of cameras needed to monitor large scenes and increasing the quality of images available for post-incident analysis.
IP CCTV can save a lot of wiring also where an existing network infrastructure is in place (CAT5/6 cabling throughout an office block or home for example) and support POE (power over ethernet) when plugged into a POE switch/NVR or injector so to provide the data/video connection and power down the one CAT5/6 connection.
Installation start times for this system are between 8am – 10am, Monday to Friday. If you require an alternative start time, or if you are unsure of any of the information contained on this page please do not hesitate to contact us.
A deposit of £699 secures an installation date. The remainder of the balance can be paid for online, or on the day of installation with cash, credit card or PayPal.
You will receive the following:
Hikvision DS-7608NXI-I2/8P/S Network Video Recorder
8 x 8MP 4K UHD IP Cameras with Darkfighter technology (DS-2CD2386G2-IU)
Cables required to install cameras direct to NVR.
1.8M HDMI cable to connect the recorder to your TV / monitor
1.8M Network cable to connect to router / internet
Configuration of Mobile Viewing Applications for remote viewing.
After sales support
36 Months Warranty
The Network Video Recorder is capable of:
Third-party network cameras supported for any existing hardware
Recording at up to 12MP resolution
HDMI Video output at up to 4K (3840 × 2160) resolution
HDD quota and group management
8 independent PoE network interfaces
8TB Hard Drive
The camera is capable of:
Record footage to an onboard Micro SD CARD as well as to a NVR for that extra piece of mind. If your NVR is stolen, you can still get the footage directly from the camera via the Micro SD Card (Optional)
Connect the camera to your alarm system
Vandal proof
Water proof IP66
4K Ultra HD real-time video
8MP resolution (3840 x 2160)
Get notified when an intruder is outside your home!
This amazing system sends your mobile device a notification when someone is outside your home.
What notifications does the CCTV support?
Ahmet
Hikvision CCTV systems can support a multitude of notifications that can be configured to perform various actions from alerting your mobile phone to activating a parking barrier.
That being said, this guide talks about the three main notification options.
Motion Detection
In its simplest form, this is when an object enters the camera view area and a motion is triggered.
Line Crossing
An invisible line can be drawn on a particular area of your camera view area, for example the driveway threshold or the garden boundary. Once an object crosses over that line (from either way) - a line crossing is triggered.
Intrusion Detection
This is similar to Motion Detection but more specific. With Intrusion Detection an invisible quadrilateral shape can be drawn on a particular area of your camera view, for example directly outside your front door. Once an object then enters that area - an intrusion detection is triggered.
With all of the options above, the system is unable to detect the difference between a human, pet or other object. This can often result in false notifications being triggered to the user. In addition to this, if the system generates the notification - it is then down to your broadband provider (router) to push the notification out to your mobile device. This will often fail if your provider is not quite up to scratch or your mobile phone is currently in an area with poor coverage.
Because of this, we do not provide support on notifications that are sent to your mobile device.